Testimonials
For the past 7 years our jackapoo, Eric, has stayed at Whitewall Kennels for at least 4 times a year and every time she arrives there she is always excited to see everyone.
Eric goes to them as if they are her extended family and they too treat her as if she were theirs.
It is obvious to all who go to Whitewall Kennels that they are dog and animal lovers which gives us the confidence to know that she will always be well cared for when she is staying there.
To see her leave us so readily, with her tail wagging and without a glance around reassures us that she is happy to be there and looking forward to her own holiday.
Steve
---
Our German Shepherd dog has been staying on holiday with Whitewall Kennels for seven years now at least three times a year.
They were recommended by a family member and we have been extremely impressed with them throughout. They are professional, knowledgeable but above all loving and kind to the animals in care.
Our dog always loved staying there and came home looking and feeling as loved and cared for as when we dropped her off.
Whitewall Kennels always go above beyond and have not only given us dog training but have given us advice when we have needed a professional opinion. Our dog suffered from health issues and they supported her when she was in their care like one of their own dogs. We cannot rate Whitewall Kennels highly enough, a family run business where the animal and customers are clearly at the heart of it!
---
"We have been taking our dog Smudger to Whitewall Kennels now for nearly ten years and have always been very impressed with their service and how Smudger is looked after.
She clearly enjoys herself there when she stays, as every time we get her 'Kennel bag' out from under the stairs, she comes running over and clearly knows where she is going, and is very excited to be going there.
When we arrive at the kennels, she runs off with Emma or Wes without a second glance back to us, and off for her own little holiday, and when we collect her she always has a story to tell!!
We wouldn't hesitate to recommend Whitewall to anybody who needs their dog looking after while they are away, you can be assured that they will be very well looked after"
Dot and Larry Wilkie from Undy.
---
"For the past eight years, we've left our Tibetan Terrier, Poppy, in the care of Whitewall Kennels, several times a year. She has always been happy going to stay and is pleased to see everyone and she is still happy when we collect her. Have never regretted taking her to Whitewall, as the way she is looked after gives us peace of mind, when away, knowing she is happy, contented and well cared for, by Emma and Wesley. Have no hesitation in recommending Whitewalls to all who wish to ensure their pet is looked after, with care and devotion"

Sincerely,
Brian Jones
---
"We have been using Whitewall Kennels for several years and have always been more than satisfied with the standards they maintain.

In common with most owners, our dogs are extremely important to us and their welfare, care and happiness is paramount.

We expect the same levels of attention to our dogs wellbeing to be exhibited in the kennels we use and are very happy for them to be boarded at Whitewall.

We have recently moved to the Undy area and the kennels are much closer to us, but over many years, we regularly travelled from Cardiff to leave our dogs in the care of the Roche family at Whitewall.

We are particularly happy to use the daycare facility which allows us to leave our dogs in a safe and comfortable environment whilst we enjoy a day out.

One of our dogs regularly visits Emma for a "pamper day" and on collection, looks and smells as if she has spent a day in a 5 star spa!!

We have no hesitation in recommending Whitewall Kennels and the Roche family to anyone who may be looking for a safe, comfortable and professionally run establishment for their pets"

Anne & Stuart Ramsay
---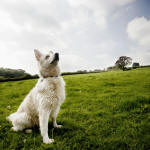 "Keira is a very special dog, but everyone says that about their dog. However she is a rescue GSD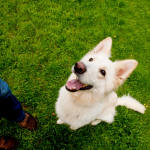 who spent the first 4 1/2 years of her life locked in a room, beaten, not exercised or experienced the outside world, not socialised....... As you can imagine she takes a lot of care as the world frightens her. Whitewall Kennels were recommended to me by a dog psychologist after a specialist pet sitter lost her while I was away, adding more trauma to her past. They handle her with huge expertise, and care. I have no longer any concerns about leaving her as they have spent time with her, taken her experiences into account, devised an aclimatisation plan for her to introduce her safely into kennels. In fact , Keira is improving, she is no longer so scared of the world & when I leave her at Whitewall, she trots off happily with the staff. The relief knowing she is cared for properly and happy is incredible. I cannot recommend them highly enough" Please use pics if you want.
---
"We frequently board our 1yr old Viszla at Whitewall for day care or the occasional longer stay. She is always very excited to go there, and we appreciate the care and attention she receives from the team, even accommodating special requirements. Everyone is great and has also been there for us to help with advise & dog training. We very much appreciate the professional approach and flexibility to accommodate our needs"

Anke Routledge
---
"We started Cocoa at Whitewall Kennels when she was young, the staff were so helpful in helping us plan a few short stays to settle here before a longer holiday. Now 4 years on she see Whitewall as her extended family. During the time when Cocoa was recovering from a leg injury, the staff were brilliant at following our vets instructions for minimal excited play and administering joint supplements with her food. We are just so thankful to Whitewall Kennels for providing such a safe and caring environment for our dog, so we can have peace of mind whilst on holiday".

Kind regards
Sarah

For and on behalf of S E Fowler Associates
---
"I have been using Whitewall Kennels for over 7 years now and would never think of going anywhere else. The service they provide is not only extremely professional but also very friendly and helpful. We have bought both of our beautiful Bichon Frise puppies from them and continue to use their services for hair clipping and boarding kennels. They always make the dogs settled when they arrive and are always on hand to offer their expertise with any queries you may have! The business has such a lovely family feel to it also which I feel only adds to the experience! I would thoroughly recommend Whitewall to anyone! After all our pets are our family and that's certainly the feeling you get when you leave them in their care!
---
"We have used Whitewall Kennels to board our dogs for about four years and highly recommend them. We are very happy with the care and attention our dogs are shown during their stay. Our dogs love going on their holidays, to the extent they bark with excitement as they approach. Wes, Emma and Sally are very helpful, for example if the dogs need to take medication or any diets whilst they are there this is no problem. Very professionally run kennels, with friendliness and care that goes with it.

We have also attended training sessions where we and the dogs have really benefitted from the expert guidance of the team"
---